Dr. Daisy Tysmans PhD
Coordinator Scientific Information and Communication
Daisy Tysmans joined WIV-ISP (Sciensano's predecessor) in October 2012 as the Coordinator Scientific Information and Communication in the Scientific Coordination and Communication department. She is the head of the External Communication Team.
Previously she was Assistant Professor at the Open Universiteit of the Netherlands for 4,5 years. In 2010 she received the award for the most outstanding educational product (Onderwijsproduct van het jaar 2010).
She obtained a PhD in Science in 2008 and an MSc in Geography in 2003, both from Vrije Universiteit Brussel.
Works in: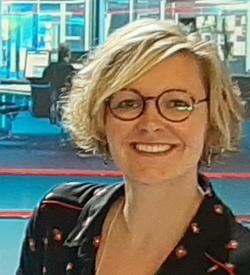 Address
153 Avenue de la Couronne
Belgium
QR code