Health advice for members of the public
Sciensano's website contains a comprehensive range of general health information. Start by looking under the relevant topic.
Sciensano does not operate a telephone helpline. We are unable to provide individual clinical advice to members of the public. Please contact your general practitioner.
Media Enquiries
Journalists wishing to contact Sciensano should call +32 2 642 54 20 (office hours).
Contact point for suppliers
Firms wishing to demonstrate innovative products should Sciensano's purchasing service
Complaints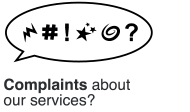 If you are dissatisfied with any aspect of Sciensano's services or think that you have been unfairly treated, you can contact our complaints department:
Sciensano | Quality, (bio)safety

&

environment | Juliette Wytsmanstraat 14 | 1050 Brussels | Belgium