Primary tabs
Hélène Ameels MSc
Project Manager - Medical Information Architect
In 2006, Hélène Ameels graduated in Biological Sciences (molecular and cellular) from the University of Namur, Belgium (FUNDP). She specialised during one year in applied biology, with a traininge at the John Radcliffe Hospital, Oxford, England.
Hélène started her professional career as a researcher in the laboratory of cellular biology at the University of Namur (URBC, FUNDP). She worked during 8 years at the BrEAST Operational Office (Breast European Adjuvant Study Team) at the Institut Jules Bordet (Brussels) as Clinical Data Manager, Study Leader and Coordinating Data Manager. She also worked as Data Integration Specialist for almost 2 years at the CRO "Business & Decision Life Sciences" (Brussels).
In September, she started working at Sciensano (Healthdata.be), as Project Manager, but also as a member of the 'Information architecture & terminology' team.
Works in: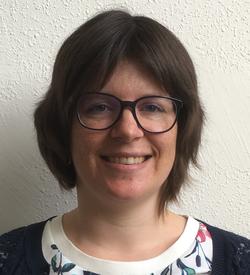 Address
Rue Juliette Wytsmanstraat 14
Belgium
QR code