Primary tabs
Prof. Dr. ir. Raf Aerts MSc
Scientist
Raf Aerts started his career at Sciensano in 2016 as a scientist and work leader in the Health Impact Assessment team of the service Chemical and Physical Health Risks. Since 2019, he is also appointed as Associate Professor at the Division Ecology, Evolution and Biodiversity Conservation at the Biology Department of KU Leuven. Raf investigates associations between environmental exposures (biodiversity, green space, pollen, air pollution, urban heat…) and human health, and evaluates how human impacts on the environment affect these relationships.
Before his career at Sciensano, Raf Aerts held several research and teaching positions at the Divisions Forest, Nature and Landscape and Ecology, Evolution and Biodiversity Conservation of KU Leuven, and a four-year assignment as expatriate staff of the Land Resources Management and Environmental Protection Department at Mekelle University, Ethiopia.
Raf Aerts obtained a Master (1999) and a PhD (2006) in Bioscience Engineering (Land and Forest Management), both at KU Leuven. In 2015, he obtained a class A certificate of Environmental Coordinator from Prevent Academy, and in 2022 he obtained a PhD in Biomedical Sciences at Hasselt University and Maastricht University.
ORC-ID 0000-0003-4018-0790
Works in:
Read more
Read more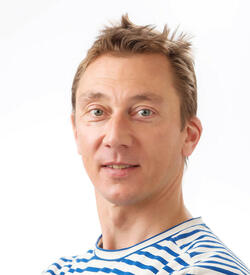 Address
Sciensano (Belgian Institute of Health)
Juliette Wytsmanstraat 14
Belgium
QR code