Published on:
Thursday, September 17, 2020
METROFOOD is an EU-funded ESFRI project, aiming to establish a new European Research Infrastructure (RI) to increase efficiency in food quality and food safety research. It provides and coordinates high-level metrological services on a European scale. The research project now launches 2 open calls with the possibility to get subsidised access to the project's facilities. Is your project well aligned with the aims of METROFOOD-RI and does it meet the technical, scientific and ethical requirements? Apply here to receive subsidised services!
1st open call: Access to transmission electron microscopy facility for physicochemical characterisation of nanoparticles in food

This service is addressed to researchers engaged in nanoparticle analysis in food. Remote access to the TEM facility of Sciensano, or training and analytical assistance for using the TEM on site* will be provided.
Applications for this call can be submitted until 30 September 2020.
More information about the first open call and your application.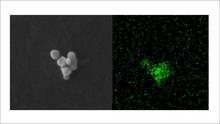 2nd open call: Physical access to food pilot demonstrator: how to minimize acrylamide in bakery products

The main aim is to transfer scientific knowledge and demonstrate technical solutions to industrial food business operators on how to adapt/improve food processing technology to inhibit or to minimize process contaminants, specifically acrylamide, in bakery products. Other potential users: official food safety control agencies, policy makers, researchers, academia and students. Physical access* to the experimental bakery plants of IBA (Romania) and their associated labs will be provided.
Applications can be submitted until 30 September 2020.
More information about the second open call and your application.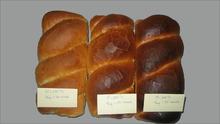 More information on the calls.
*physical access to the laboratories is subject to the current COVID-19 measures
Associated health topics: