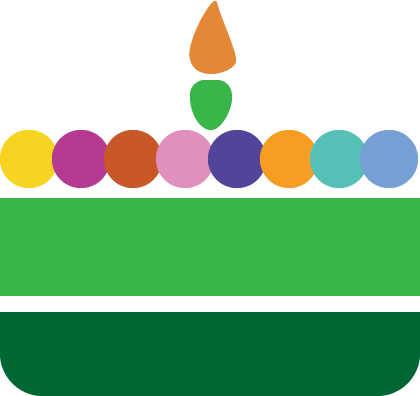 A message from the Managing director
Happy Birthday, Sciensano!
Just a year ago, on April 1st 2018, Sciensano was born. We celebrated this birth appropriately, in the presence of our responsible Ministers, Ms Maggie De Block and Mr Denis Ducarme, our partners and all of Sciensano's staff. This celebration rewarded the work achieved and the years of preparation needed to create Sciensano.
This first year has been devoted, in particular, to the implementation of Sciensanoís new structure, together with its management, advisory and consultation bodies. I list here, among others, its General Council, its Board of Directors, its Executive Committee and its Basic Consultation Committee. We have also drawn up the management plan and Sciensanoís transition management contract, two key elements in the smooth running of our institution.
Involved in the redesign of the health care administrations, Sciensano prepared the way in 2018 for the future integration within its organisation of the Belgian Health Care Knowledge Centre (KCE) and the Superior Health Council of Belgium (SHC), as decided by the government on June 14th 2016. Sciensano continues to concentrate on pursuing this objective in order to deliver an institute with in-house expertise focusing on the challenges of the future, capable of offering optimal support for the implementation of health policies based on scientific evidence.
A year of merger is always fraught with many pitfalls and surprises. With this in mind, my warm thanks go to all our partners and staff for the patience and goodwill they have shown during this first year of existence. Our staff has enabled us to overcome successfully the obstacles encountered.
Our day-to-day achievements in 2018
In parallel with the efforts required by the merger, our teams have brilliantly ensured the continuity of activities in contractual collaboration with our customers and partners. Our researchers have carried out their tasks with enthusiasm, highlighting the results of research projects and submitting new projects based on our strategic priorities. In 2018, Sciensano distinguished itself on several occasions at both national and international level, in several scientific fields and through various types of actions.
As a national reference laboratory, for example, Sciensano played a key role in the African swine fever crisis. The institute analysed samples, took part in crisis meetings, carried out preventive culls, implemented biosecurity measures and and gave advice to the regions and to the health and veterinary authorities. The importance of Sciensanoís role in health protection was demonstrated in full.
In 2018, Sciensano also participated for the first time on its own behalf in meetings of two important networks: as the Pasteur Institute of Belgium, in the international network of Pasteur Institutes and, as the Belgian Institute of Public Health, in the International Association of National Public Health Institutes (IANPHI). At the present time, Sciensano also holds the vice-presidency of the Med-Vet-Net association.
One Health
Sciensano advocates a holistic, multidisciplinary and integrated approach to health. Our institution implements the One Health concept through concrete programs. The problem of antimicrobial resistance, managed since 2018 in a One Health approach in partnership with the Federal Public Service for Public Health, Food Chain Safety and Environment, is an excellent example of this. Sciensano also plays a key role in the European network EJP One health.
This first birthday is a chance to highlight the projects and publications of 2018. This retrospective gives an overview of our successes and is evidence of Sciensanoís ambitions as a leading scientific institute.
Happy reading!
Myriam Sneyers, Sciensano's Managing Director a.i.